Ross Island
Ross Island is a small island situated about 2kms from the coast of Port Blair . The island is presently un-inhabited and controlled by the Indian navy. The island was the seat of British power in the Andaman for almost 80yrs. The Ross Island was opened for tourists in1993 and has been a very popular destination ever since. The Ross Island has remains of various colonial buildings which include the chief commissioners building, church, cemetery and barracks. Most of the structures are still intact and provide a first-hand insight into the lives of British's during the colonial period.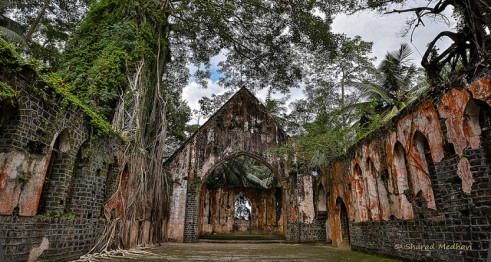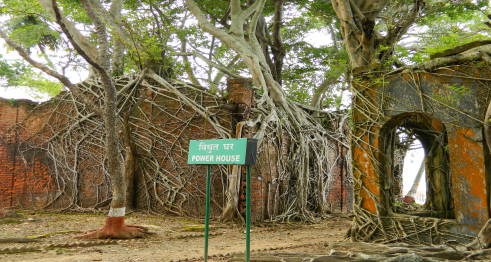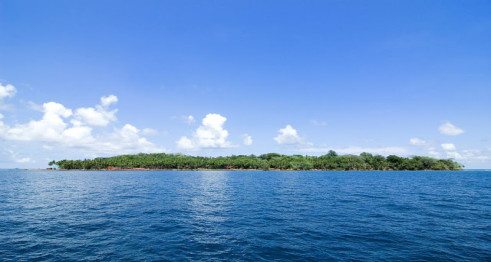 The Ross Island also has a museum which was built during the 90's which has a collection of various pictures and items of the pre-independence era. The rear side of the island also boasts a beautiful beach where the tourists are allowed to relax and take a dip in the clear blue waters. To some the Ross Island might seem like a deserted island with spooky old buildings which are centuries old but most tourists find this journey into the past very fascinating and are left awestruck when they wander through the deserted streets of Ross Island among the ruins of the British raj.
Recently a light and sound show is being organized at Ross Island which tells the saga of the islands and its inhabitants in a very creative manner. The tickets of the light and sound show cost Rs 100 only, but advance booking is required due to limited availability.
How to get to Ross Island
There are four government ferries operating daily from water sports complex in Port Blair to Ross Island. The government ferry charges Rs50 per person for a ticket to the Ross Island. The tickets have to be bought in advance and one can book tickets directly at Andaman tourisms office at port Blair or through various registered travel agents.
In addition, to this there are a few private speed boats which operate services to Ross Island. The cost of these private boats may vary according to the boat type and season. The journey to Ross island from port Blair takes about 30 mins. There is no lodging facility in Ross Island and everybody must leave Ross Island by evening.
Tips for travelers travelling to Ross Island
Ross Island is a remote and un-inhabited island with no commercial shops or facilities, so carry your essentials with you.
The canteen operated by the navy on the islands serves lunch and snacks at very affordable prices
The island is controlled by navy and a registration of all visitors is mandatory on arrival so carry your ID card along.
Liquor is prohibited on Ross Island. Make sure you do not carry any alcohol with you.
Although the island is covered with trees it can sometimes get very sunny and hot during summer so be sure to carry your sun protection gear.
Ross Island is an ideal picnic spot and you can enjoy under the shades of its huge tropical trees.be sure to carry a bed sheet or a mat in your luggage.
The Ross Island has many must visit spots and because you will have limited time make sure to get a map of the island on arrival and plan your trip.
Keep a map of the island handy, in case you get lost a map, can lead you back to the main jetty easily.
Always keep a watch on the time-it is very easy to get lost in the beauty of the island and miss your ferry back to Port Blair
Other Places to visit in Andaman
To enquire about packages Click Here
Get Custom-Made Honeymoon Quotes from Local Agents